This article is a review from Mr. Cher (twitter @cher_adds).
Author: Cheru (@cher_adds)
Original article: https://chercheur-sexe.blog.jp/archives/11793215.html
Twitter URL: https://twitter.com/cher_adds/status/1457965513858969606?s=20
This time, TaRiss's provided us with cute and slightly unusual goods that are different from the usual stern dildos and anal plugs.


TaRiss's Talirang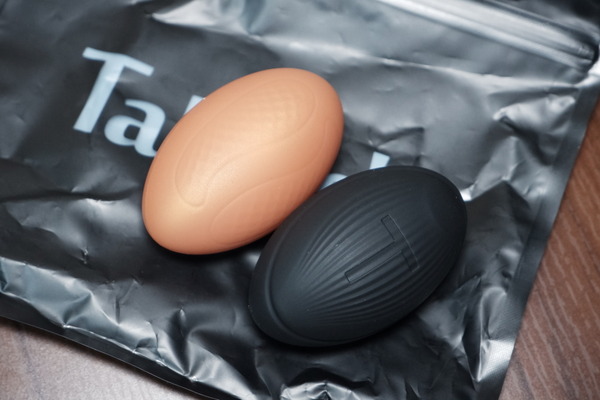 Can I say egg-shaped silicon ball?
The length is 7.1 cm, the width (maximum diameter) is 4.4 cm, and the weight is 81 g.
It is exactly the size of an L size egg and fits comfortably in your hand.

This is a toy for so-called "spawning play".
The point is to swallow this whole anal and enjoy pseudo-spawning.

As you all know, it doesn't come with a pedestal or a chain to take it out, so it's better not to put it too deep.


video + usability

TaRiss's usual texture, it's made of smooth and sticky silicone, so it's pretty comfortable to insert.
For its size, the presence in the rectum is larger than expected
There is a surprising feeling of fullness even with just two (laughs)

I like how cute anal looks like when you swallow it whole.
You can see this egg from the anus that isn't tightened, and it's cute that the wrinkles of the anus are stretched and plump (laughs)

I'm loose, so if I push it, it will go in without any resistance.
If you tighten the anus after inserting the second one, you will get addicted to the feeling of it pushing forward (*´﹃`*)

When I take it out, the one in front pops out, and the one in the back comes out after a little breath, so it feels like it's actually laying eggs, so I'm excited (laughs).


summary
Good for when you want to play something a little different.
It seems that it can be used for such purposes as going out with this in it.
It feels like you want to touch it all the time, so you can keep one on your desk and use it to train your grip strength when you have free time (laughs).

By the way, it will be purchased in sets of 2 and 4.
The 4-piece set is cheaper per piece, so 4 pieces are recommended for advanced users (laughs)