This article is a review from Mr. Cher (twitter @cher_adds).
Author: Cheru (@cher_adds)
Original article: https://chercheur-sexe.blog.jp/archives/14355912.html
Twitter URL: https://twitter.com/cher_adds/status/1499664808299606017?s=20&t=kgZH0s6t9MsLIuQeHdmu4A
*This article is a review provided by TaRiss's (Twitter: @tariss_s ).

TaRiss's provided a new product.
This time is also quite sharp (laughs)


TaRiss's faucet
penetrating

anal plug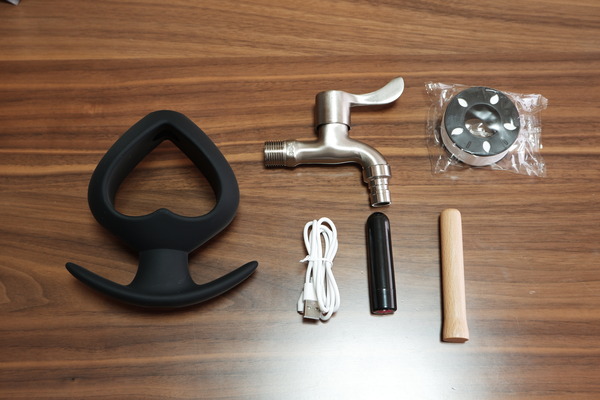 Let's start with the accessories.

In addition to the anal plug body, this product comes with a faucet, sealing tape, a wooden lid, a rotor, and a charging cable for the rotor.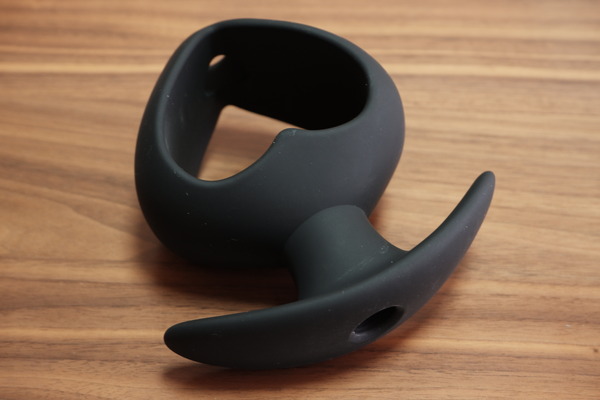 As the name suggests, this anal plug has a hole penetrating from the bottom to the top.
Furthermore, the inside of the insertion part has a shape with a large cutout.
By attaching the included faucet to this hole, you can enjoy it in various ways.
It is the charm of this anal plug.


Versatile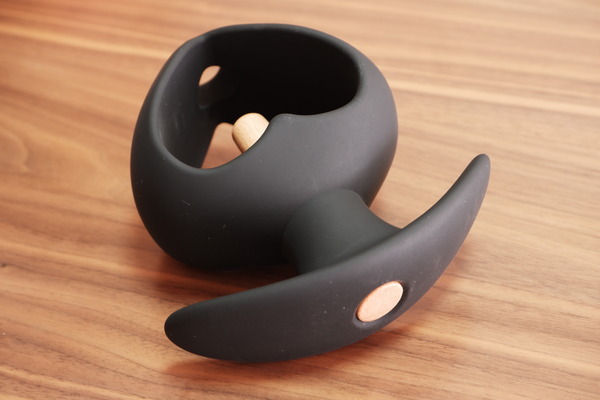 If you use it as a normal anal plug, you can insert the wooden lid into the hole.
If you replace this with a vibrator, it will transform into a plug with a vibrator function.
However, although the vibe is small, it vibrates quite strongly.
The vibrator is a little too thick for the hole, so you can't put it all the way in.

A faucet allows water to flow directly into the intestine from a household faucet while the plug is inserted.
Since the diameter of the hole is not large, it is for play rather than cleaning (water torture? lol)
Of course, if you use it without inserting anything into the hole, you can pour lotion into your intestines with the plug inserted.


Size development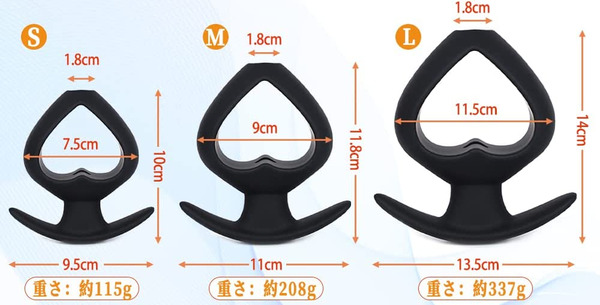 By the way, I didn't tell you about the size.
There are three sizes, S, M, and L, and even the smallest size, S, has a maximum diameter of 7.5 cm.
Please be careful as it is an anal expansion beginner refusal size (lol)

I ordered L size.
Well, if you look at it from the side (from the side with the hole), it's very thick.
When viewed vertically, the thickest part is about 7 cm (for L size).

By the way, I thought that it would be easily deformed because there is a hole in the insertion part.
It is so hard that even if you use both hands, it will not deform unless you apply a lot of force.


How to use the faucet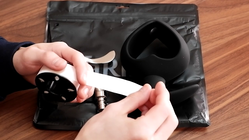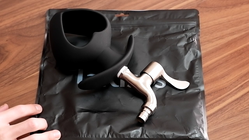 When attaching the faucet to the plug, cut the attached sealing tape about 10 cm and wrap it around the mouth of the faucet where the threads are cut. Then, thread the taped end into the bottom hole of the plug. At this time, if you turn it in the opposite direction to the direction in which the tape was wound, the tape will be rolled up nicely.

After that, it is OK if you connect the other mouth and the faucet at home with a hose.
(Please be careful not to inject excessive water into the intestine.)


usability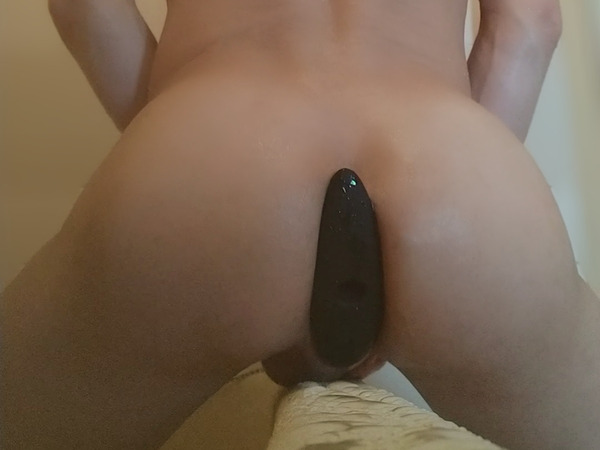 First of all, the difficulty of insertion is quite high. If you try to push it in, it will collapse due to its shape, so you can't insert it unless you squeeze it from the side with your hand. However, it takes a lot of strength to crush it from the side, so if you are not confident in your arm strength or grip strength, it will be a tough fight.

I was able to put my weight on and finally insert it, but I couldn't insert it with just my hands. I think I could have inserted it more easily if it was one size down.

When you actually insert it, you can feel the room for the maximum diameter of 11.5 cm. After all, the width is much slimmer than the height when viewed from the actual insertion direction, so there is no feeling of fullness in the rectum. Well, even so, it's 11.5 cm, so the feeling of being pushed from the inside is not odd.

By the way, if the lid is not on, air will enter the rectum and an embarrassing air sound will come out from the anus...///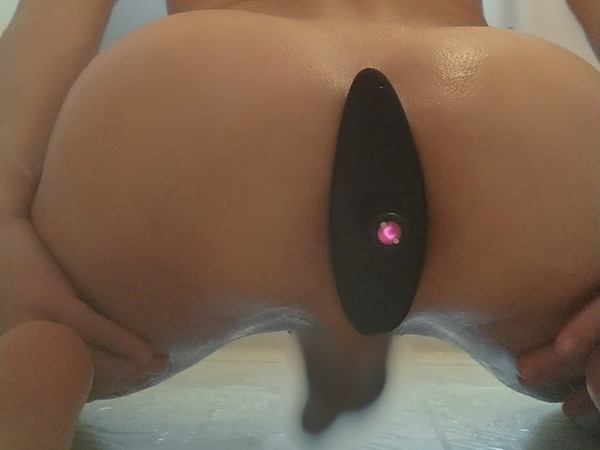 I tried using the attached vibe.
The power of this vibrator was really strong, and it was a tremendous pleasure as it traveled through the plug and resonated throughout the rectum ♡


summary
You can use it as a normal anal plug with the lid, or you can insert a vibrator and use it as a vibrator plug.
I think that it is very good that you can enjoy various ways with accessories.

Be careful not to get too big on size.
If you choose a size that is about 2-3 cm smaller than the maximum diameter that you can insert, you will have less difficulty when inserting it. It's a plug with a constriction, so it's unlikely that it will fall out.

If you want a slightly unusual anal plug, please consider it (* ´ ` *)